Body Sculpting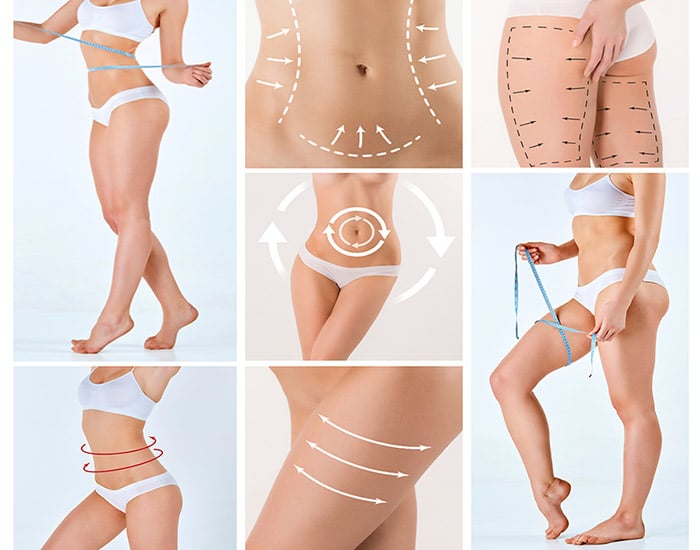 Body Sculpting Procedures in Perth
As we age, our bodies naturally tend to sag in places and we lose the taut, lean profile that we enjoyed in our younger days. Dieting and exercise can go some way to slowing or even reversing the process but if you want to regain the silhouette of your youth, cosmetic procedures known as body sculpting are the most effective option. Dr Peter Randle has a great deal of experience with all of the following body sculpting plastic surgery procedures.
The removal of fat and loose skin around the thighs, buttocks, hips, stomach and waist can transform your figure and boost your self confidence immeasurably.
Fat grafting can reshape the entire body by removing unwanted fat from one area and putting it in another. This procedure is commonly seen in the buttocks and face where people are unhappy with lost volume, disproportion body contour, unbalanced shape or wrinkling due to due to age, weight loss/gain or heredity.
If you are unhappy with the appearance of your labia or they cause you significant discomfort and you would like to explore a permanent solution to your problem, labiaplasty (surgical alteration of the labia) is a procedure that you may wish to consider.
The removal of fat through suction is a cosmetic procedure that can dramatically alter the appearance of your body. Liposuction in Perth is one of our most popular treatment options.
A tummy tuck will remove excess skin and fat from your abdominal region, resulting in a leaner, more pleasing physique.