Breast Surgery
Breast Surgery Procedures in Perth
As a leading breast augmentation, reduction and breast lift specialist, Dr Peter Randle has helped numerous ladies in Western Australia to achieve the figure of their dreams.
At Dr. Peter Randle's plastic and cosmetic surgery practice, we recognise that the appearance of your breasts can have a significant impact on your self-confidence and overall body image. That's why we offer an array of breast surgery procedures designed to help you achieve the shape, size, and symmetry you desire.
As the only surgeon in Western Australia board-certified in plastic reconstructive surgery in Australia and USA.  He has a Fellowship in cosmetic surgery. Dr. Randle combines his extensive training and years of experience with an artistic eye to deliver the best possible outcomes in breast surgery.

Our Breast Surgery Procedures
Breast Augmentation:

Also known as a 'boob job', this procedure uses implants to enhance the size and shape of the breasts. Dr. Randle offers several types of implants and surgical techniques to ensure a result that aligns with your aesthetic goals and lifestyle.

Breast Lift (Mastopexy):

A breast lift procedure raises sagging breasts, restores their firmness, and improves their shape. This can be performed alone or in combination with fat grafting or comprehensive breast enhancement.

Breast Reduction:

Overly large breasts can cause discomfort and self-consciousness. A breast reduction removes excess breast tissue and skin to achieve a breast size more in proportion with your body and to alleviate discomfort associated with overly large breasts.

Male Breast Reduction (Gynecomastia Surgery):

Enlarged male breasts can be a source of emotional distress for men. Dr. Randle offers gynecomastia surgery to reduce breast size in men, helping to create a more masculine chest contour.
Personalised Breast Surgery Plan
At our practice, we prioritise your unique needs and desires. During the consultation, Dr. Randle will discuss your aesthetic goals, assess your anatomy, and suggest a personalised surgical plan designed to achieve optimal results.
Ensuring Your Comfort and Safety
Dr. Randle and his team are committed to providing the highest standard of patient care. From your initial consultation through recovery, we ensure your comfort, prioritise your safety and aim to exceed your expectations at every step of your breast surgery journey.

Choosing the Right Procedure for You
Understanding that each individual's goals and anatomy are unique, Dr. Randle adopts a personalised approach to breast surgery. During your consultation, he will listen to your aesthetic desires, consider your lifestyle and overall health, and make tailored recommendations to help you achieve your best self. He is passionate about helping you make informed decisions, so he will take the time to explain each procedure's benefits, risks, and expected outcomes.
Comprehensive Aftercare
Post-operative care is essential to ensure a smooth recovery and optimal results. After your breast surgery, our team will provide you with detailed aftercare instructions and remain available to address any concerns or answer any questions you may have throughout your recovery period.
Combining Breast Surgery with Other Procedures
In some cases, Dr. Randle may recommend combining your breast surgery with other procedures, such as body contouring or facial rejuvenation treatments, for a more comprehensive transformation. His goal is to help you achieve a harmonious overall aesthetic that enhances your natural beauty and boosts your confidence.

Natural-Looking Results
Dr. Randle's breast surgery philosophy revolves around achieving natural-looking results. He applies his expert knowledge of female and male breast anatomy, combined with his refined surgical techniques, to ensure results that are proportionate, balanced, and natural.
Why Choose Dr. Peter Randle for Your Breast Surgery?
Dr. Randle's extensive experience, meticulous surgical approach, and dedication to patient satisfaction make him a trusted choice for breast surgery in Western Australia. He combines the latest surgical technologies with a deep understanding of breast aesthetics to create results that enhance your silhouette and boost your self-confidence.
Your journey to a more confident you start here. To learn more about our breast surgery procedures or to schedule a consultation with Dr. Randle, please contact us today. We look forward to helping you achieve the results you've always dreamed of.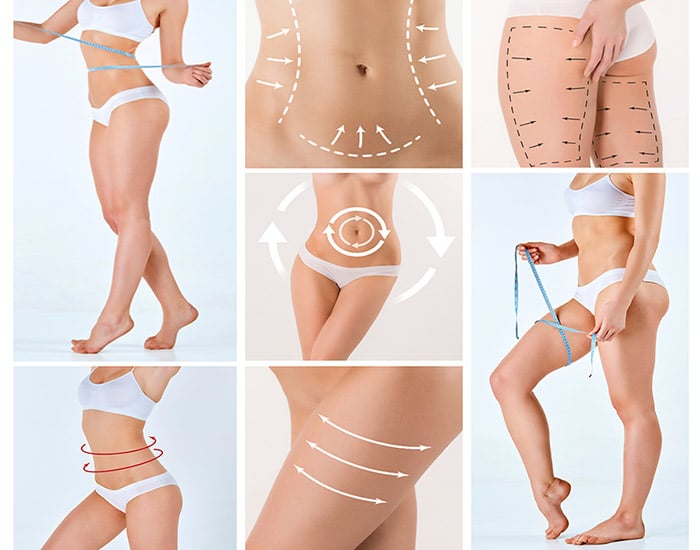 Artificial implants, inserted by a highly-skilled cosmetic surgeon, are the still the most effective way to augment breasts and thanks to continual development in surgical techniques, the procedure itself is relatively simple, with a short recovery time.
Ladies whose breasts are starting to sag due to the ageing process, or as a consequence of childbirth and breastfeeding, may wish to consider a breast lift in Perth to restore a more youthful contour to their bodies through the removal excess skin and reshaping.
For women whose breasts are disproportionately large, breast reduction in Perth is a procedure that can be performed to produce a more pleasing figure and to alleviate any back pain or postural problems caused by the extra weight.
The enlargement of male breasts due to hormonal imbalances can be corrected through cosmetic surgery. The procedure to correct Gynaecomastia in Perth normally involves surgical excision of excess mammary gland tissue and is designed to restore the normal appearance of a male chest.